A bit larger animals are now in the ring as these competitors vie for grand champion. It's not too late to come out to this year's stock show to support the county's youth.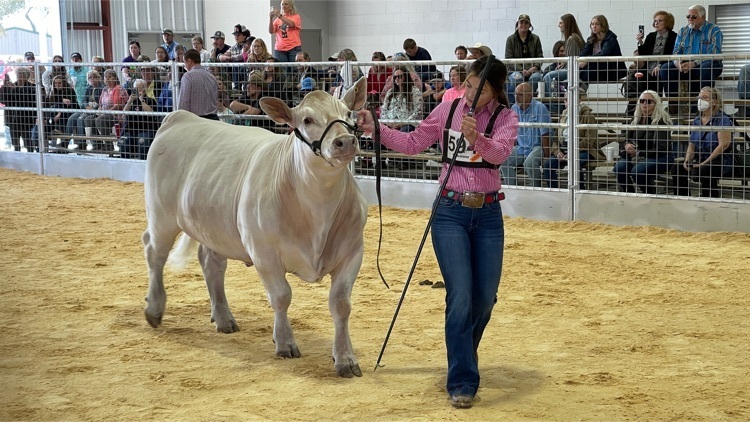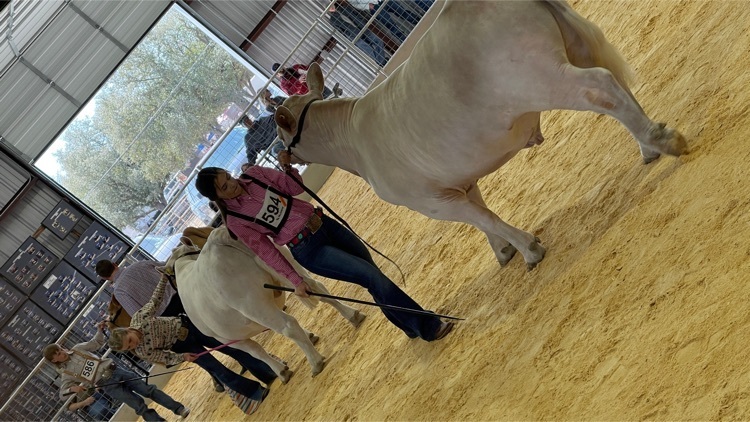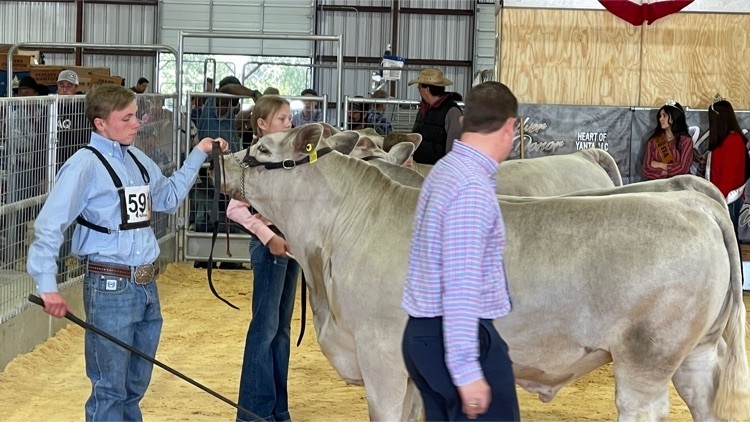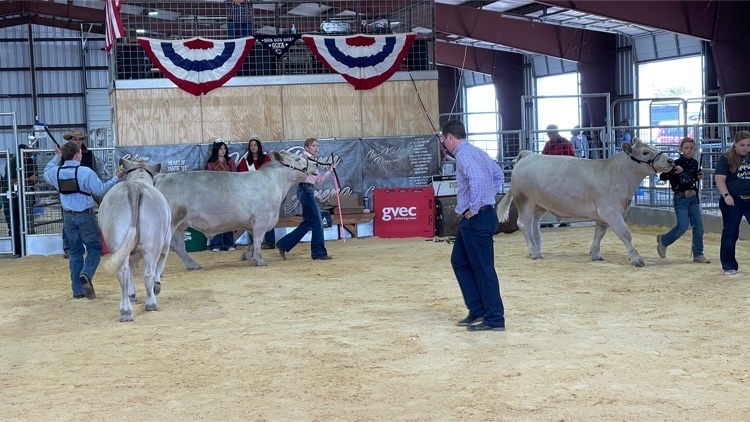 Just wrapped up the special show at the goliad stock show. Everyone here is a winner. Pt. 3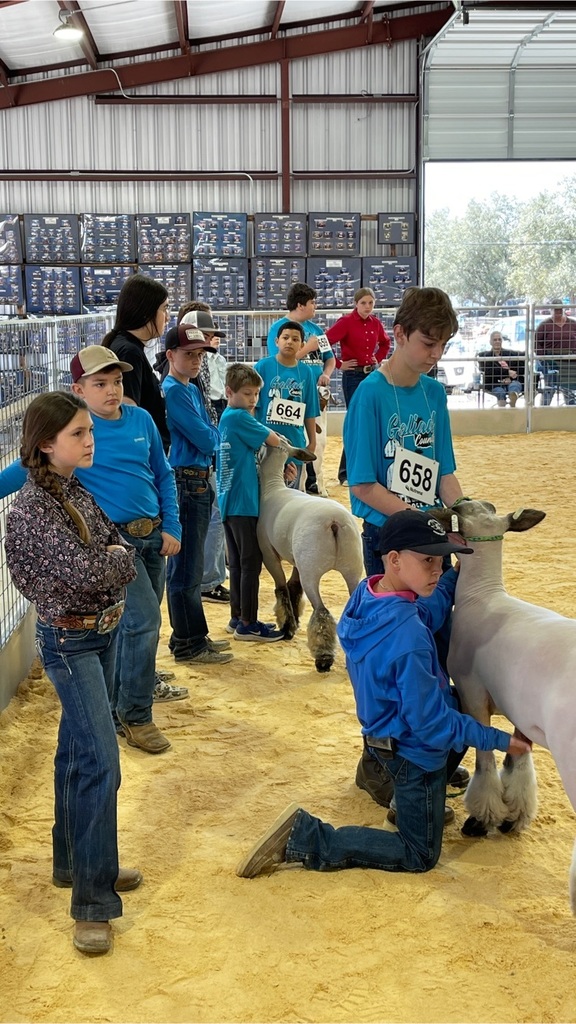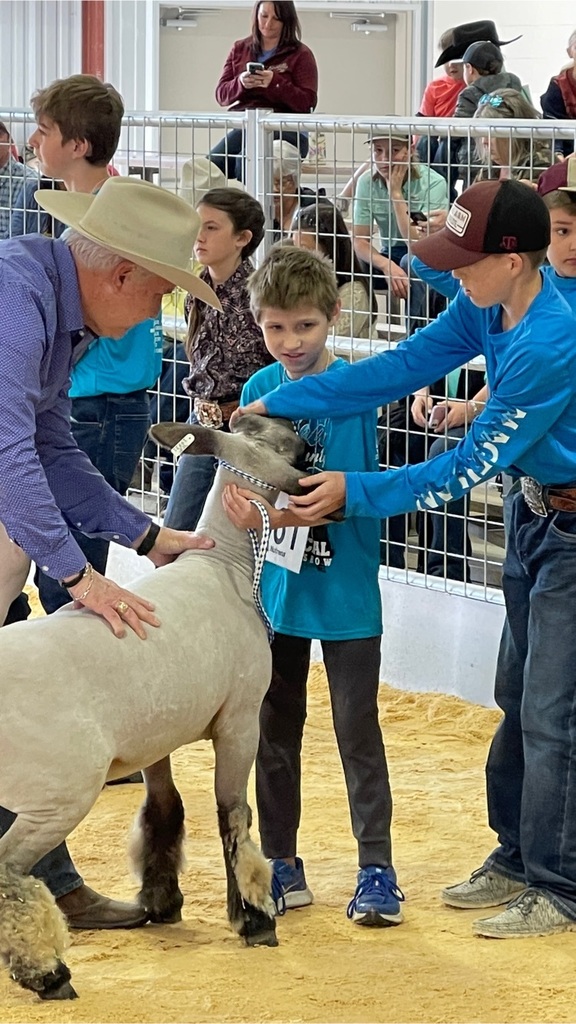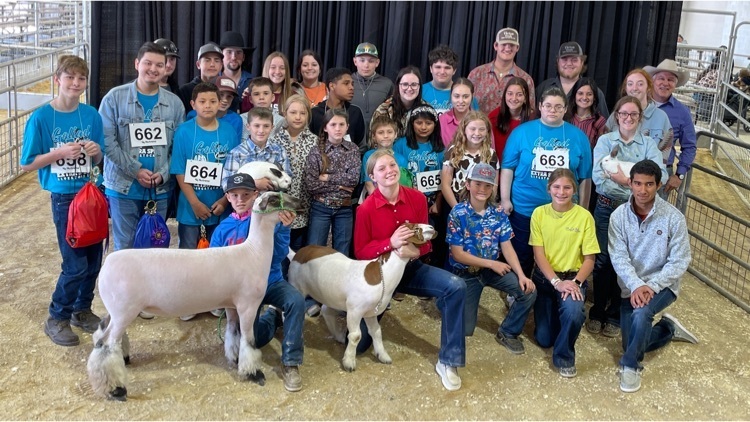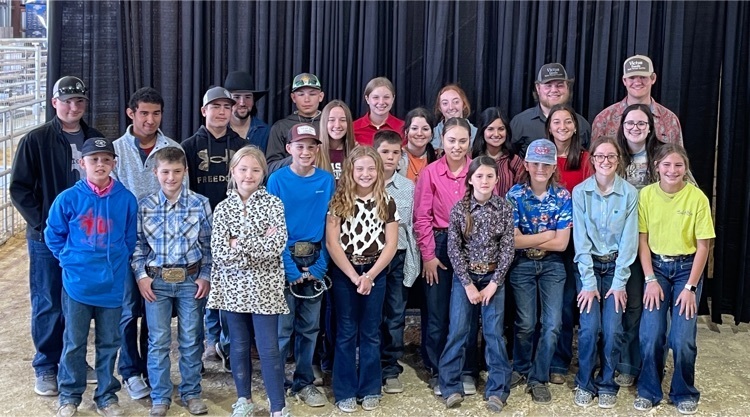 Just wrapped up the special show at the goliad stock show. Everyone here is a winner. Pt. 2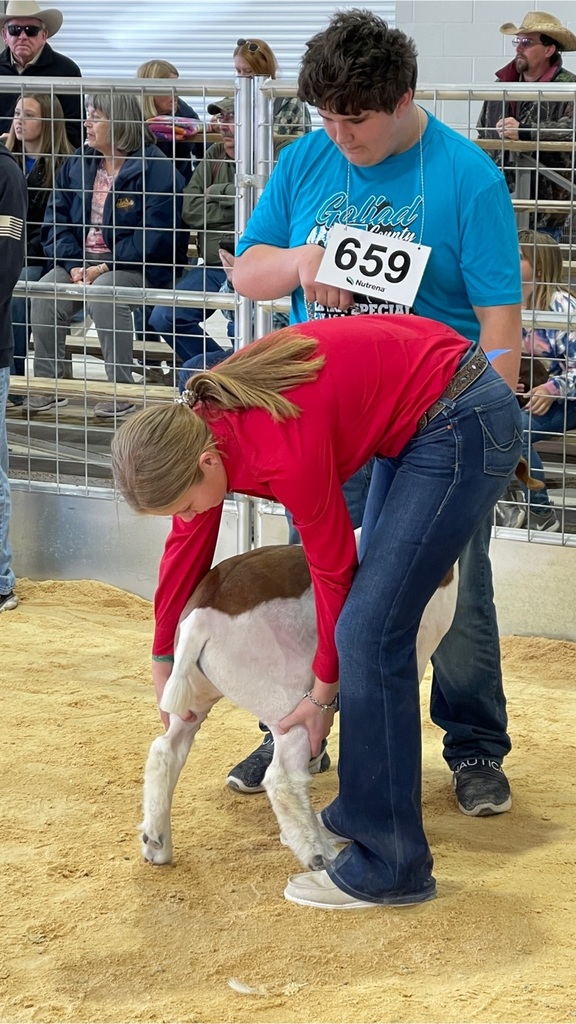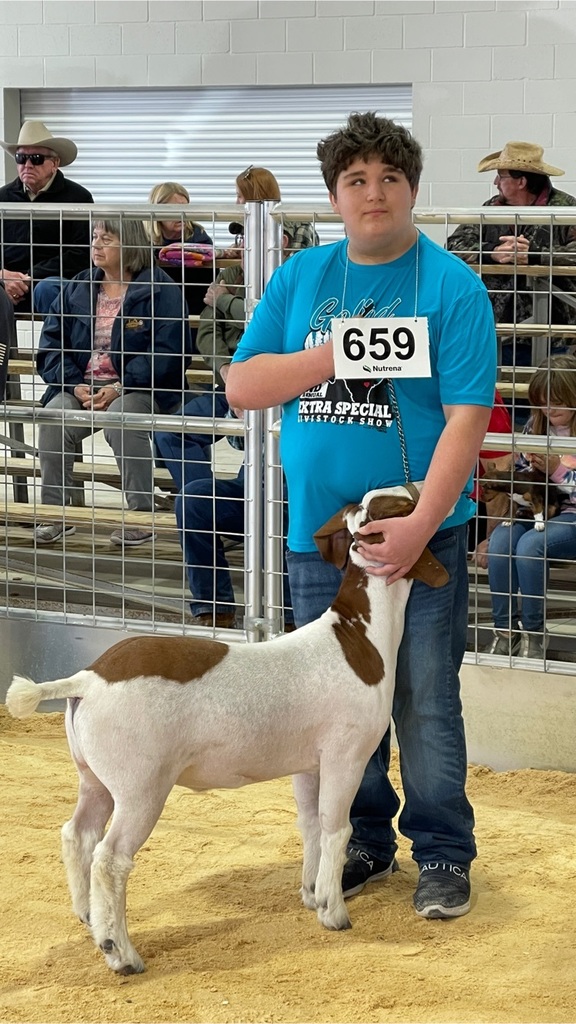 Just wrapped up the special show at the goliad stock show. Everyone here is a winner. Pt. 1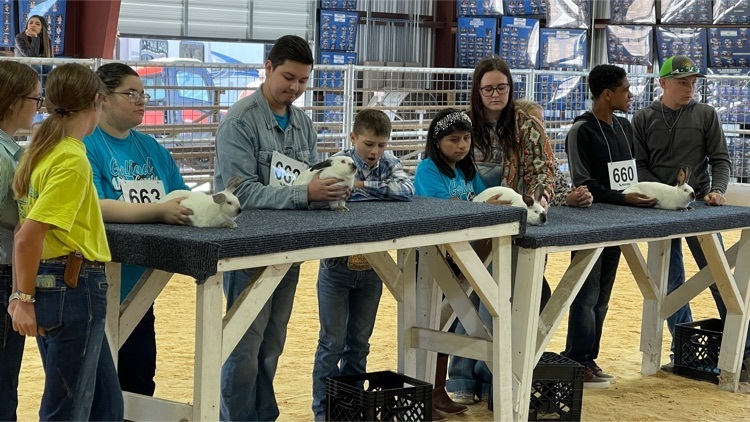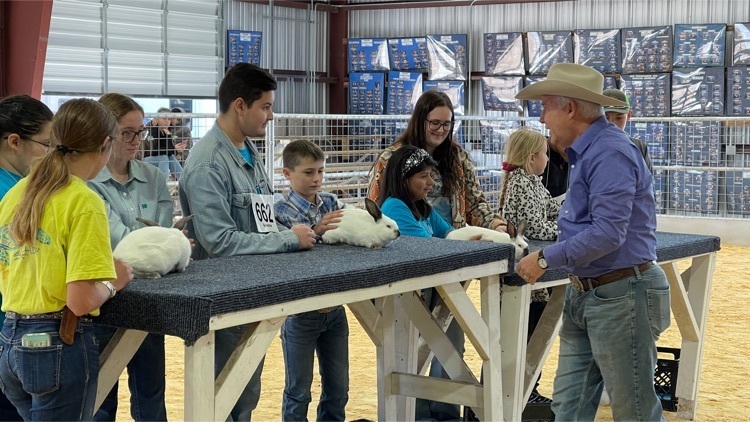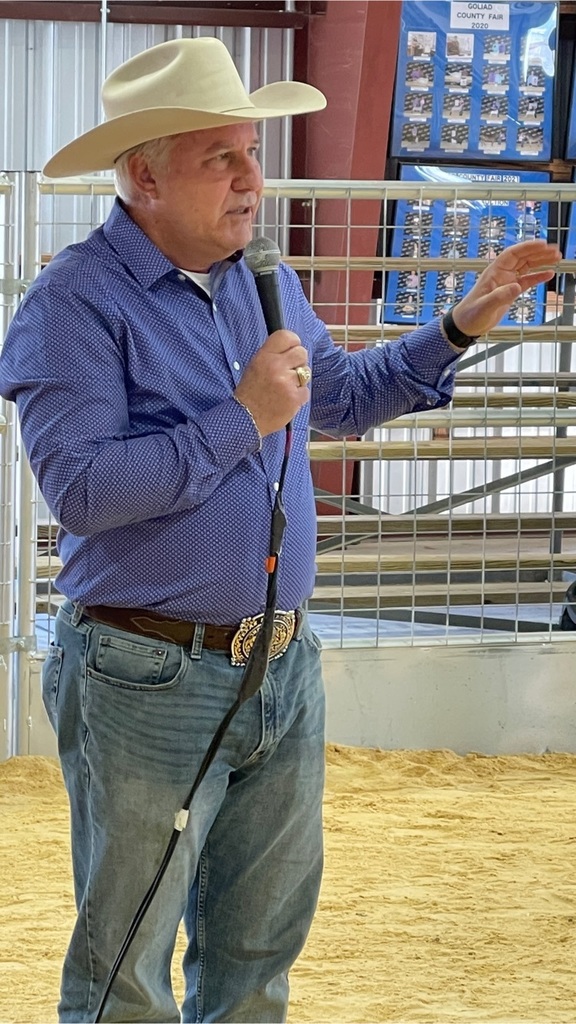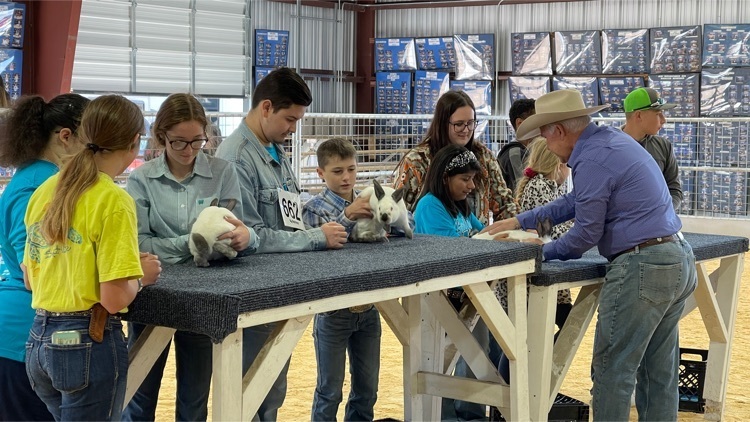 Competition ongoing at this year's stock show. Be sure and check all the schools' Facebook pages to see all the photos.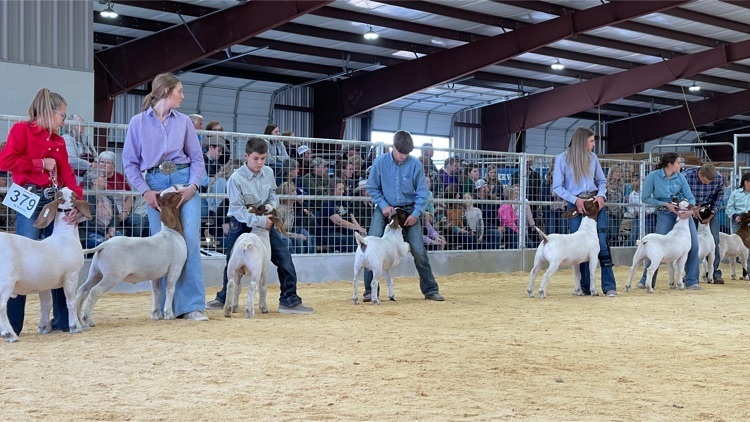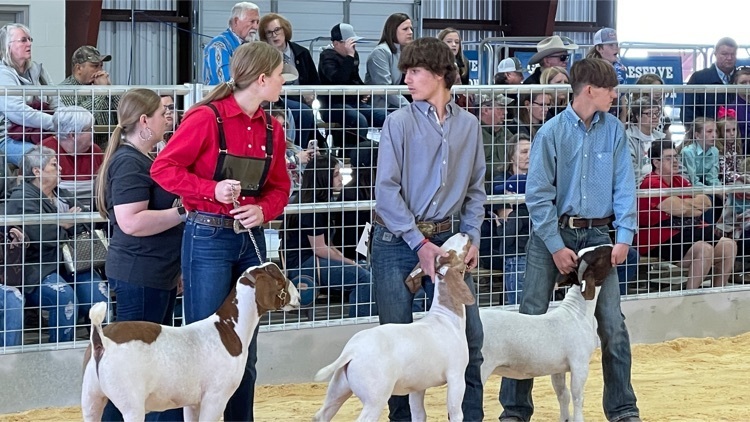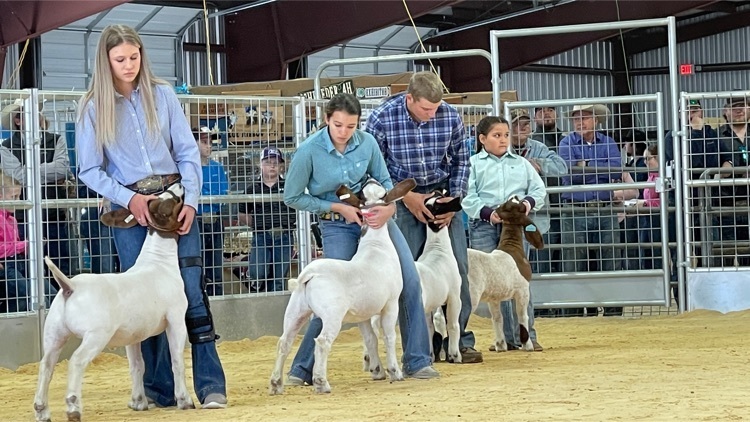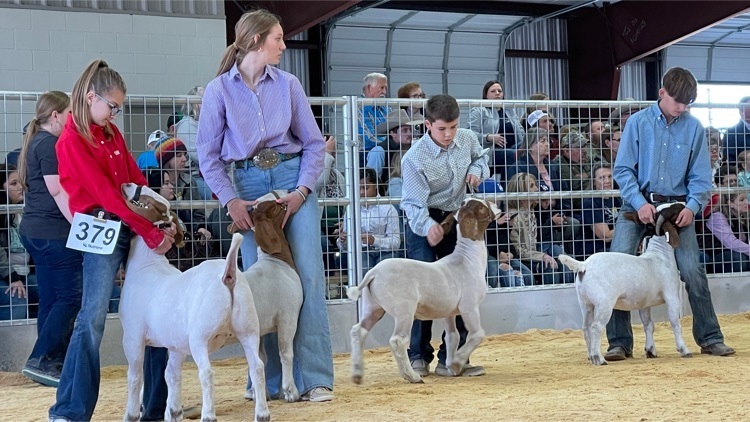 More contestants competing in this years stock show.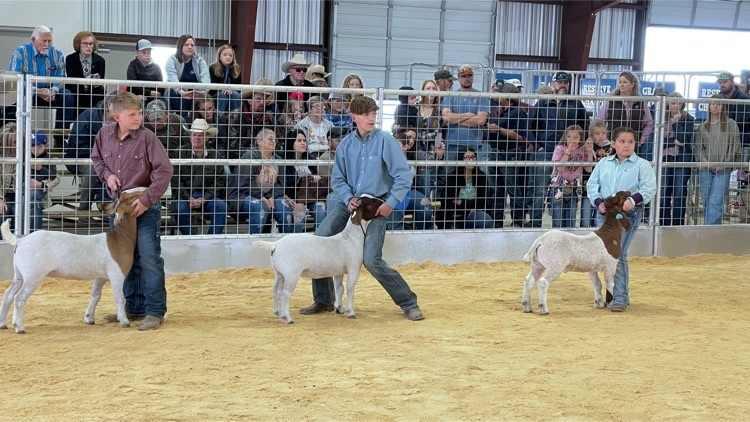 More youngsters head into the ring at the county stock show.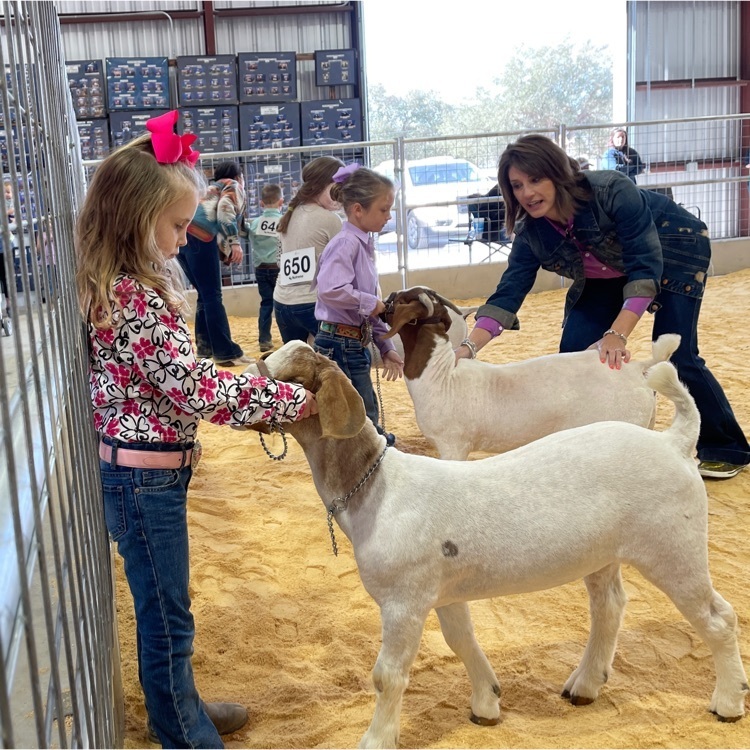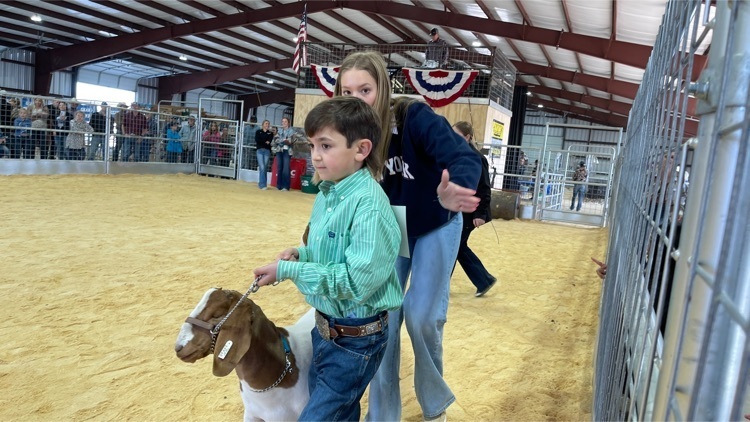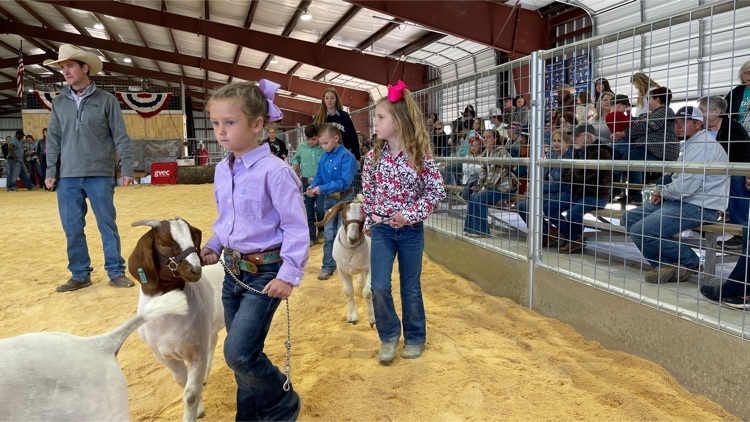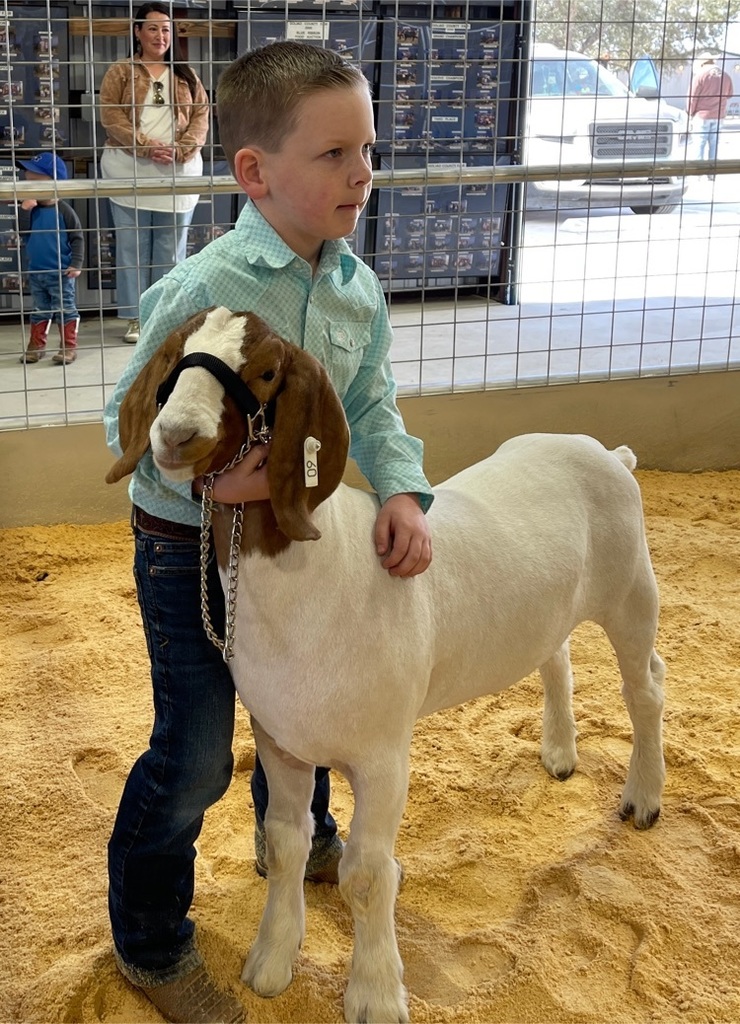 These little showmen are having fun and learning a lot in the ring today.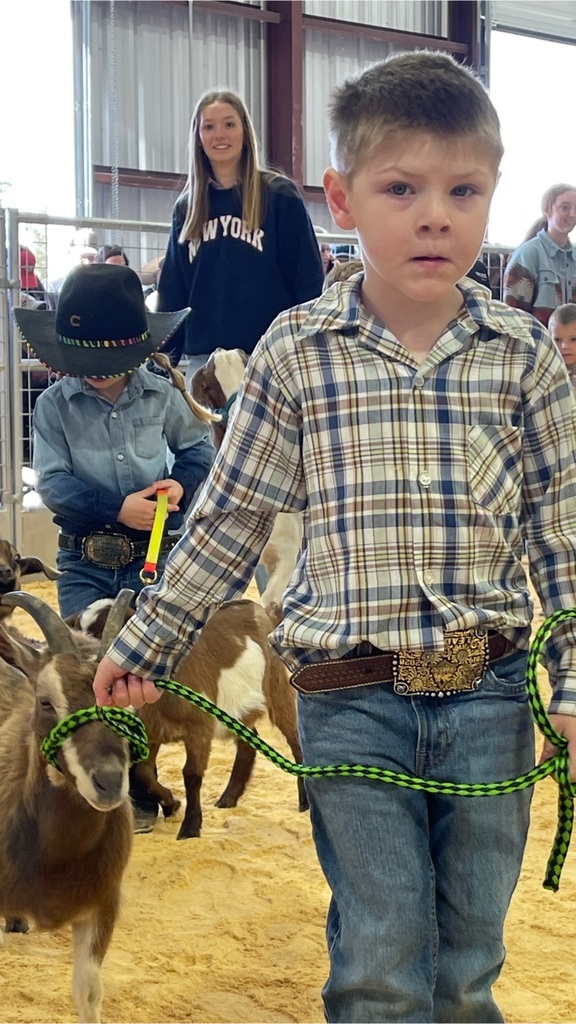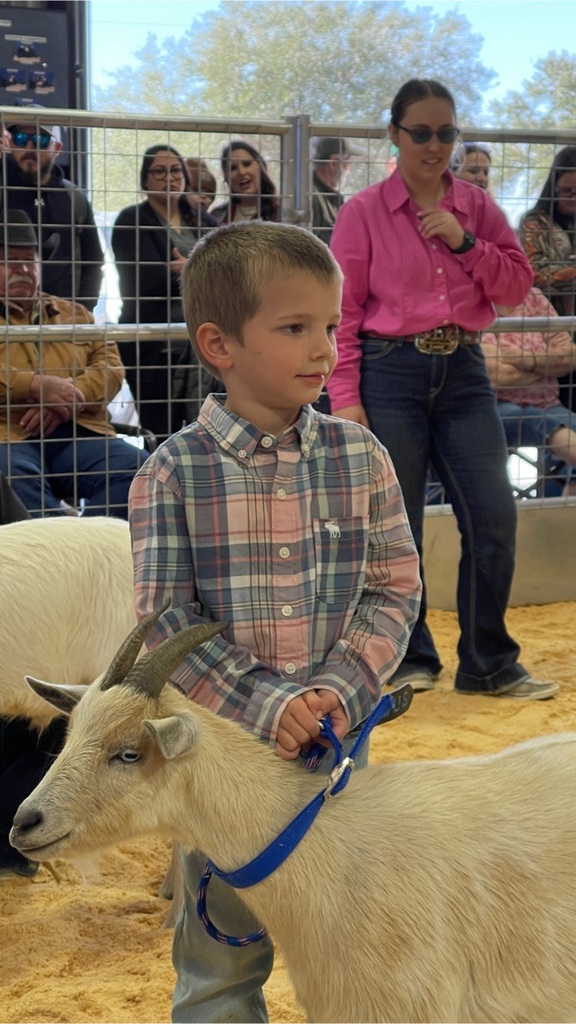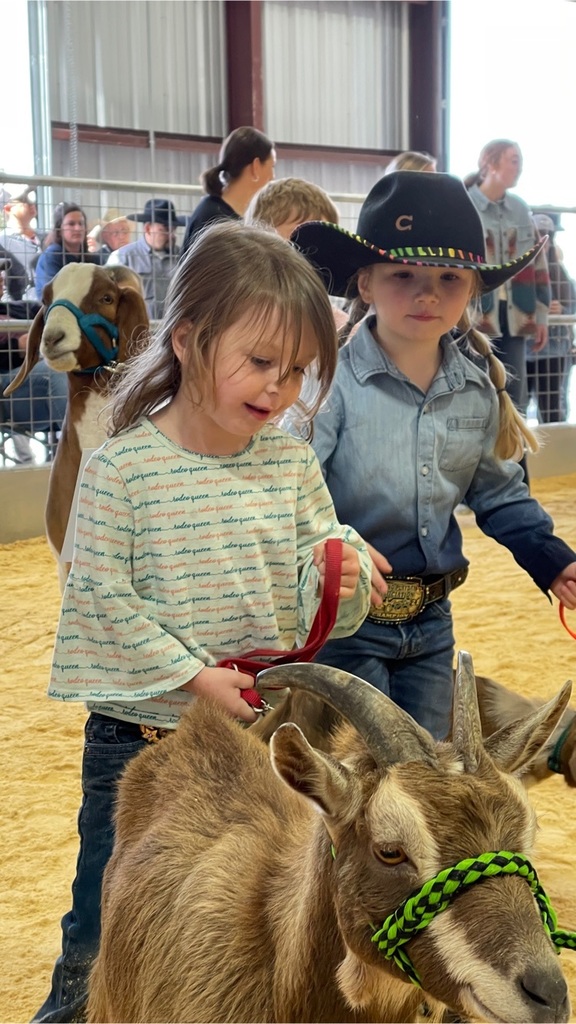 Stock show is in full swing this morning. Y'all come out and support our youth.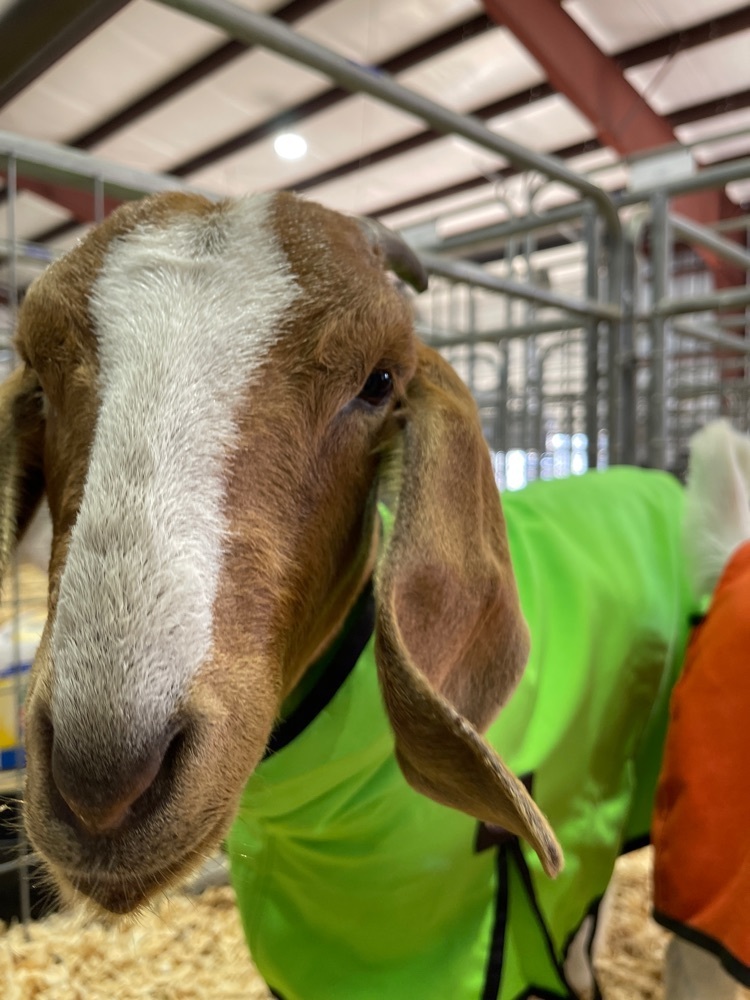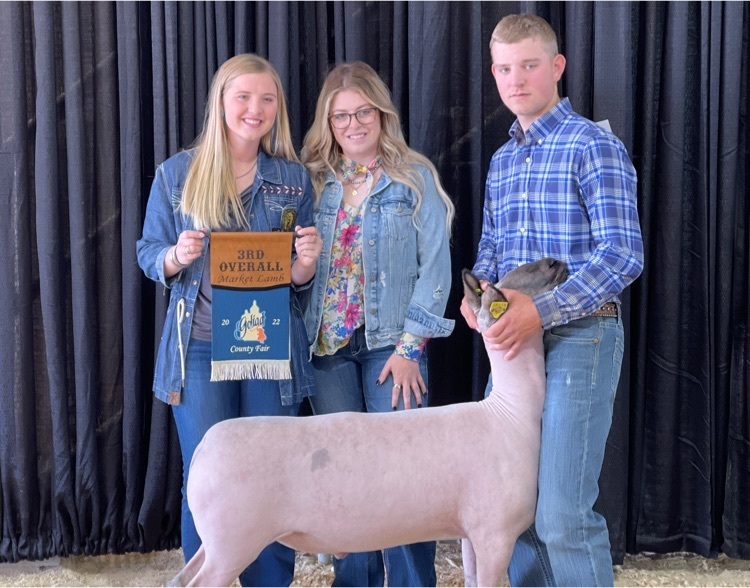 Students attending an assembly on End Child Sex Trafficking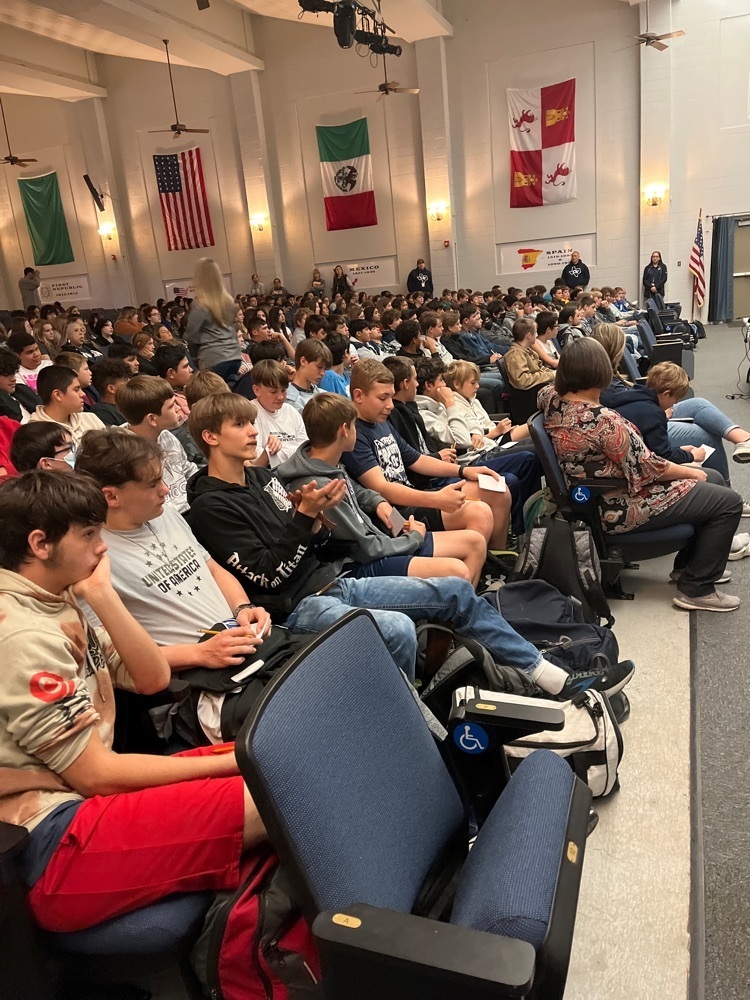 GOLIAD Sheriff Boyd introducing guest presenter on child trafficking Presentation will be tomorrow for secondary students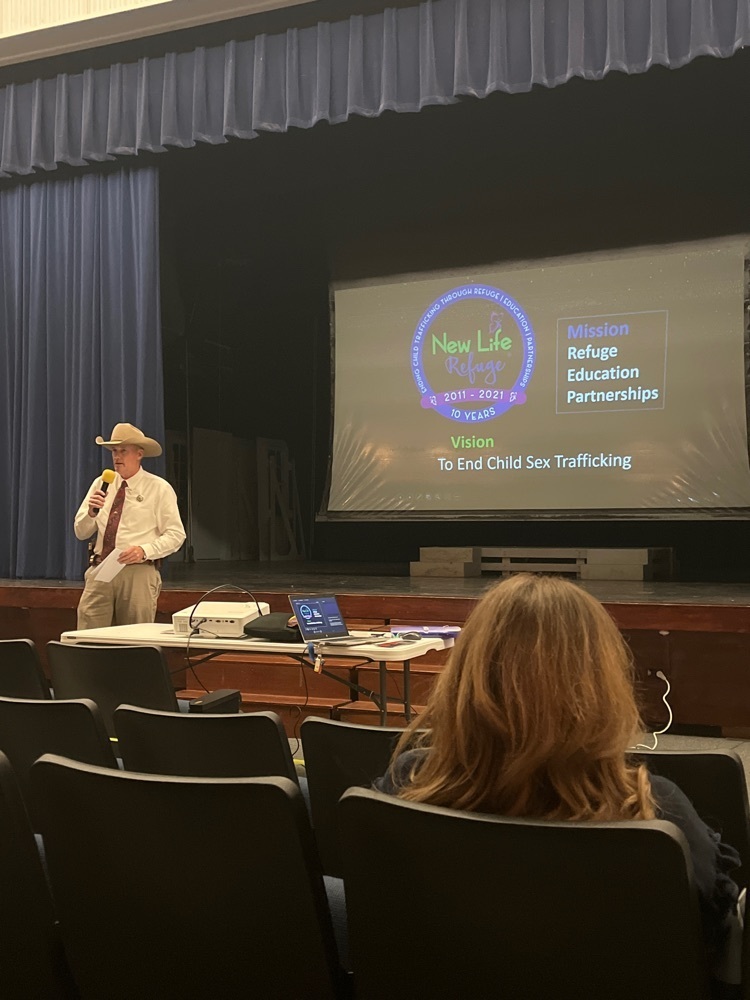 Katrina and her K-9 are making sure students of Goliad High School are safe.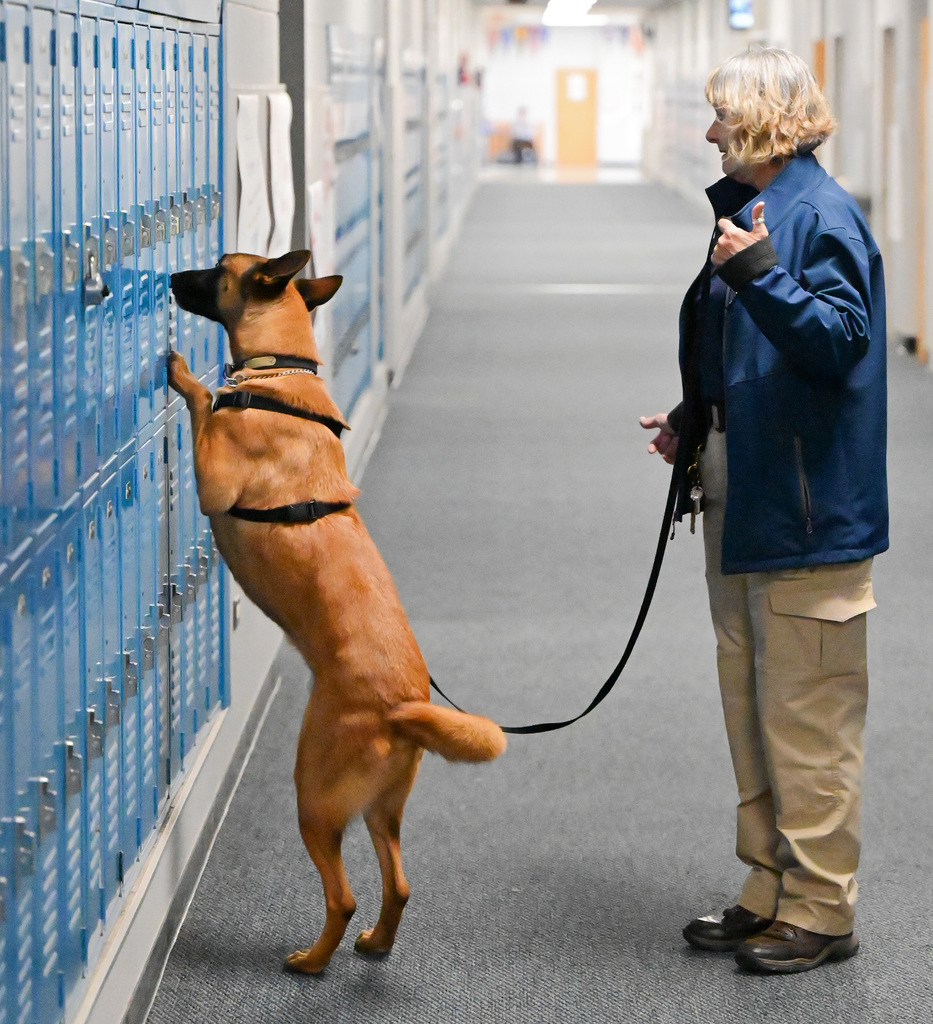 The GISD SHAC committee invites the community this evening to see the presentation that students in grades 7-12 will be presented with tomorrow. For the material please text CARE to the number on the poster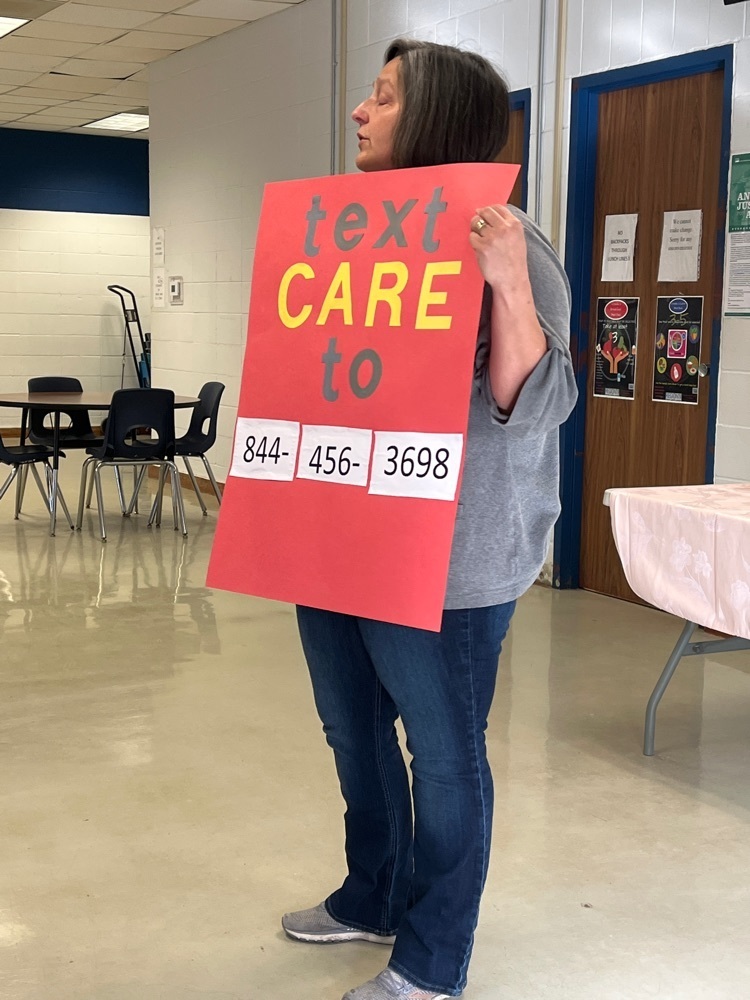 Goliad ISD is aware of concerns regarding reports of racial discrimination and/or bullying by students in the district. The District does not tolerate known behavior that disrupts the safety or educational opportunities of any student at Goliad ISD. The Board of Trustees and administration encourages anyone who suspects either racial discrimination or bullying of a student to report the incident to school personnel. If any parent has reason to believe that their student is a victim or a perpetrator of such activity, then the GISD requests that parent contact the campus principal and/or take action at home to immediately correct the behavior. Collaboration between the school and the home produces the best outcome for all students. Although Texas and federal law prohibit the District from commenting on specific student incidents, the Goliad ISD Board of Trustees and administration remain committed to providing a safe and positive atmosphere in which all of our students can flourish and reach their potential.

Goliad ISD is committed to maintaining a safe and bully free school zone in our classrooms, hallways, and online to ensure student well being. Due to a recent rise in inappropriate social media posts interfering with the educational environment, student cell phone use will be strictly monitored on GISD campuses. Social media or direct messages posted after school hours, which pose a distraction during the school day, will not be tolerated and result in an investigation and possible disciplinary action. If the results of an investigation indicate that bullying has occurred, the District shall promptly respond by taking appropriate disciplinary action in accordance with the GISD Student Code of Conduct. The District will notify law enforcement in certain circumstances. In addition to our efforts at school, we encourage all parents and caregivers to discuss digital citizenship and appropriate social media use with your child. The following is a guide for parents: Online Safety Guide for Parents: FTC Together, we will help all students navigate our connected world and digital citizenship.

Parents and students, School has been canceled for Friday February 4th and will be made up on February 21st. Events for this evening have also been cancelled.
We are watching the weather closely and will make a decision by noon tomorrow regarding any school closures for Friday, February 4th. Watch for updates.

Tigers and Tigerettes taking on the Orange Grove bulldogs in orange grove. Good luck to our Tigers and Tigerettes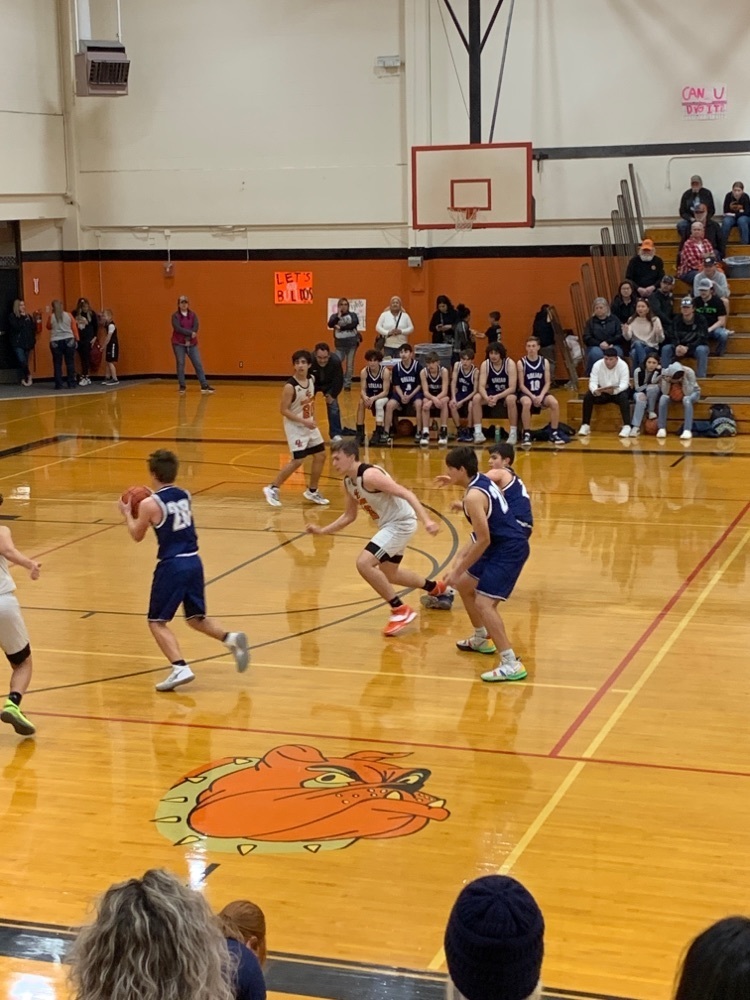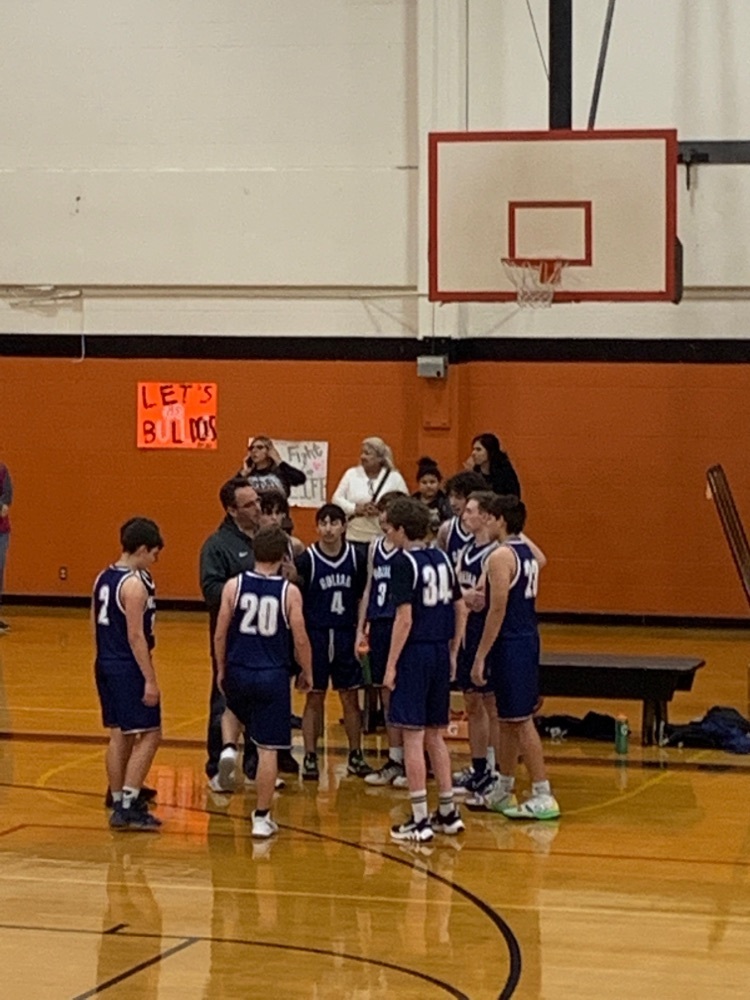 Due to inclement weather on Friday, January 21, 2022, we will delay the start of school until 10am. Buses will run 2 hours later than normal . Please make plans accordingly. Thank you for understanding and we apologize for any inconvenience this may cause you. Stay safe & warm!

Varsity girls BB is underway against Odem